Keynote #1, Monday, May 5, 8:45 AM:
Jonathan L. Cobb
Executive Vice President, Stratasys Ltd.
Title: 3D Printing, The Next Industrial Revolution?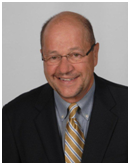 Bio:
Jon Cobb has served as Vice President, Global Marketing at Stratasys from 2010 to 2012 and currently serves as Executive Vice President, Global Marketing of Stratasys Ltd.  Stratasys (SSYS) is a publicly traded, multi-national company with revenues in excess of $500 million.  Cobb has also held the position of Vice President and General Manager for the Dimension 3D printing business unit of Stratasys, since January of 2002. Cobb joined the company as Vice President of Marketing in August of 1995. Before joining the company, he served as Vice President of Sales and Marketing for Westec Security, Inc., and he has held various management-level sales and marketing positions with Lockheed Martin's Calcomp Division. Cobb has a B.S. from the University of Wisconsin, Madison. 
http://www.stratasys.com/
Abstract:
Even though 3D Printing has been around for over 20 years it is now hailed by some as having the power to fuel the next industrial revolution.  Stratasys was one of the first to enter the 3D Printing space.  Stratasys offers over 30 3D Printing solutions with material printing capabilities ranging from PLA to Ultem materials.  Stratasys systems have been helping companies design better, safer and more reliable products for 25 years.  Initially 3D Printing was primarily used by aerospace and automotive companies to assist in prototyping ideas.  Today, the majority of 3D Printers are still used for prototyping, during the past 3 to 5 years there has been increased interest in 3D Printing for end use parts.  The Stratasys customer base is broad, serving many industries.  Consumer products, automotive, medical and aerospace are the largest commercial uses.  Education, from grade school to post graduate education has accounted for over 20% of Stratasys sales for the past 10 years.
The presentation will feature a variety of case studies highlighting education,  product development, prototyping and its use in gaining regulatory approval and using 3D Printing to produce end use parts.  Stratasys has used 3D Printing numerous times to win agency approval, Peppermint Energy used 3D printing to quickly move from concept to product sales, STARBASE and its Mission To Mars program is attracting young people to math and science education.  Finally, meet Emma and learn how 3D Printing is changing people's lives today. 
Keynote #2, Tuesday, May 6, 3:45 PM:
Christian Stammel
CEO, Wearable Technologies AG
Title: Wearable Devices – Requirements and Challenges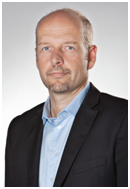 Bio:
As founder and CEO Christian Stammel has more than 20 years' experience in marketing and sales as well as an excellent international network. Using this expertise he supported numerous international companies of all sizes regarding business development, technology marketing, and increase of sales activities with his innovation and marketing company Navispace AG. The natural next step to Navispace's huge success "Wearable Technology" was the incorporation of the Wearable Technologies AG in 2011. Since then, WT served as a business accelerator for more than 3000 renowned companies and will remain the key hub for marketing new technologies in this field in the years to come.
http://www.wearable-technologies.com/
Abstract:
Being a pioneer and evangelist for the wearable technologies market Christian will look into challenges and opportunities for this field of technology. Having led countless discussions on the topic in the past he will be sharing his view on wearable devices currently on the market and point out potential problem areas. Technologies worn close and constantly on the body have special requirements and some are not easy to overcome. Join Christian for this deep dive behind the scenes of the hyped wearable tech topic. 
Demonstration #1, Tuesday, May 6, 5:30 PM:
Title: FIRST ROBOTICS DEMONSTRATION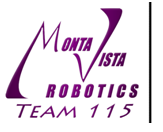 The Monta Vista Robotics Team (MVRT) will be holding a demonstration at the Symposium highlighting Robotics at the High School level.
The Monta Vista Robotics Team (MVRT) is a high school robotics team in Cupertino, CA competing in the FIRST (For Inspiration and Recognition of Science and Technology) Robotics Competition. FIRST announces a new game every year in January and challenges teams to build a robot to play for the game. Through six intense weeks, MVRT members work with engineers and advisors to brainstorm, design, prototype, fabricate, assemble, wire and program a 120 pound robot. After the six-week build period, the robot is immediately shipped off to compete at regional and championship competitions.
http://www.mvrt.com/